The Wrong Hole
———
"I-I really should get back to the front soon," Bramble said as the soldier tossed her apron aside. "There might be customers."
"I'm sure they'll manage," grinned the soldier, hoisting the shopkeep up so her backside was facing him.
Pinning her legs near her body in a "full nelson" hold, he positioned the orange-skinned girl just over his huge, erect cock. Bramble's fluffy blonde tail, fully pinned between her butt and the soldier's stomach, twitched with anticipation. The stranger had just finished licking her soft pussy to orgasm several times, and she was secretly looking forward to how good his cock must feel.
As he lowered her, suddenly Bramble felt something strange.
"Uhh… t-that's not…" she fidgeted as the tip of the man's cock slowly pressed into her tight anus. "I-I think you missed… that's the wrong hole…"
She felt the soldier's gut rumble in a soft chuckle as the man pushed harder. A small pang of pain (and pleasure?) jolted through her loins.
"Wait a sec!" Bramble squeaked. "You're not actually-!"
The soldier plunged all the way into her, his massive cock filling her ass to capacity with its throbbing girth…
———-
For those that remember the pic set I did of Bramble in the back of her shop (on the ladder), this is a follow-up to that set (and the in-between before the threesome scene)! Of course, this one is just a low-resolution pic. Site members get access to the entire 14-pic set, all in HD! Set includes with/without text/effects, "alarmed" and ahegao expressions, stomach bulge/cumflation, and cum variants! Sign up and find out why "the wrong hole" might just be the right spot for Bramble!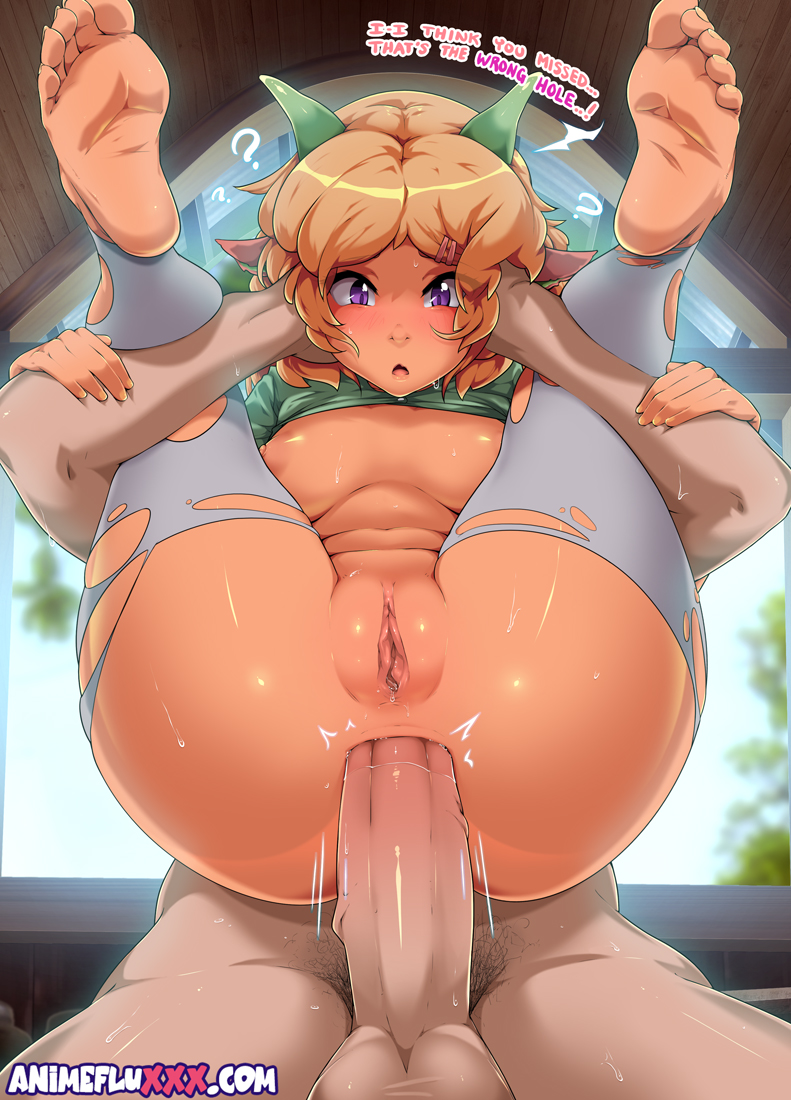 Be sure to follow me here and on my Twitter for all announcements and upcoming naughty projects!
https://animefluxxx.com/wp-content/uploads/2020/08/Bramble0820.jpg
1000
1167
AnimeFluXXX
https://animefluxxx.com/wp-content/uploads/2023/05/Aflux1.png
AnimeFluXXX
2020-08-15 13:20:22
2020-08-15 13:20:22
The Wrong Hole