Some folks may have noticed an absence of art for April (unless you've been paying attention to the Discord server!). That's because I was given the green light to finish writing the script for my upcoming visual novel game… And I'm pleased to say, I used that time very wisely!
But enough about that, I know what you're here for right now… And luckily, there's some saucy guest art to whet your appetite!
By the super talented Kamina1978, here's a deliciously lewd pic set of Bramble getting both her pussy and ass absolutely stuffed by Lyren's thicc futa cock! This one, of course, is simply a low-res sample. Site subscribers get the entire 5-pic set in glorious HD… and yes, it includes a cumflation version! Enjoy, and stay tuned for a lot more art coming in May!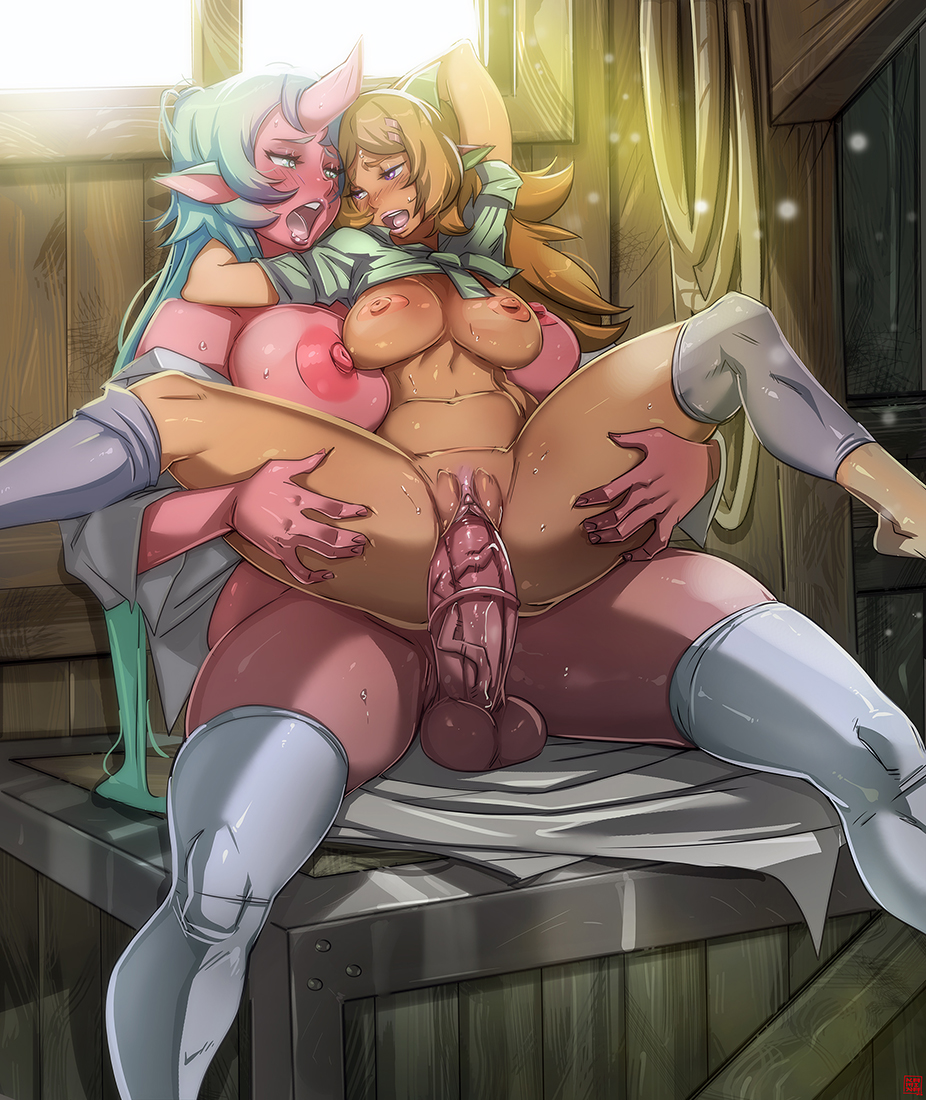 https://animefluxxx.com/wp-content/uploads/2021/04/KaminaBramLyrenThumb1.jpg
1000
1167
AnimeFluXXX
https://animefluxxx.com/wp-content/uploads/2015/10/FluxxxLogoSmall.png
AnimeFluXXX
2021-04-30 13:10:37
2021-04-30 13:11:06
Lyren fills Bramble's pussy and ass with semen!