At the suggestion of a fellow Kupaa artist, I decided to take my love of character creation and apply it to something else I love… Persona! So with the help of my Twitter fans and the private members Discord, I incorporated a ton of design suggestions from you folks. In fact, every single facet of her body, outfit, color palette, name and career was decided by the fans!
With that said, meet Karen Sakamoto (no relation to Ryuji), a half-American mature woman just trying to get by in Japan. As a hard-working (and tired) business owner, she wants to make sure her customers are happy, but with a bit of a spicy attitude thrown in.
Here's a low-res freebie to show off the character! Site members get the 8-pic set (in HD) which takes place in the P5 universe, which includes pussy, dildo-riding, big futa cock, and with/without dialogue.
If you like her, please comment! I'd love an excuse to do more with her in the future!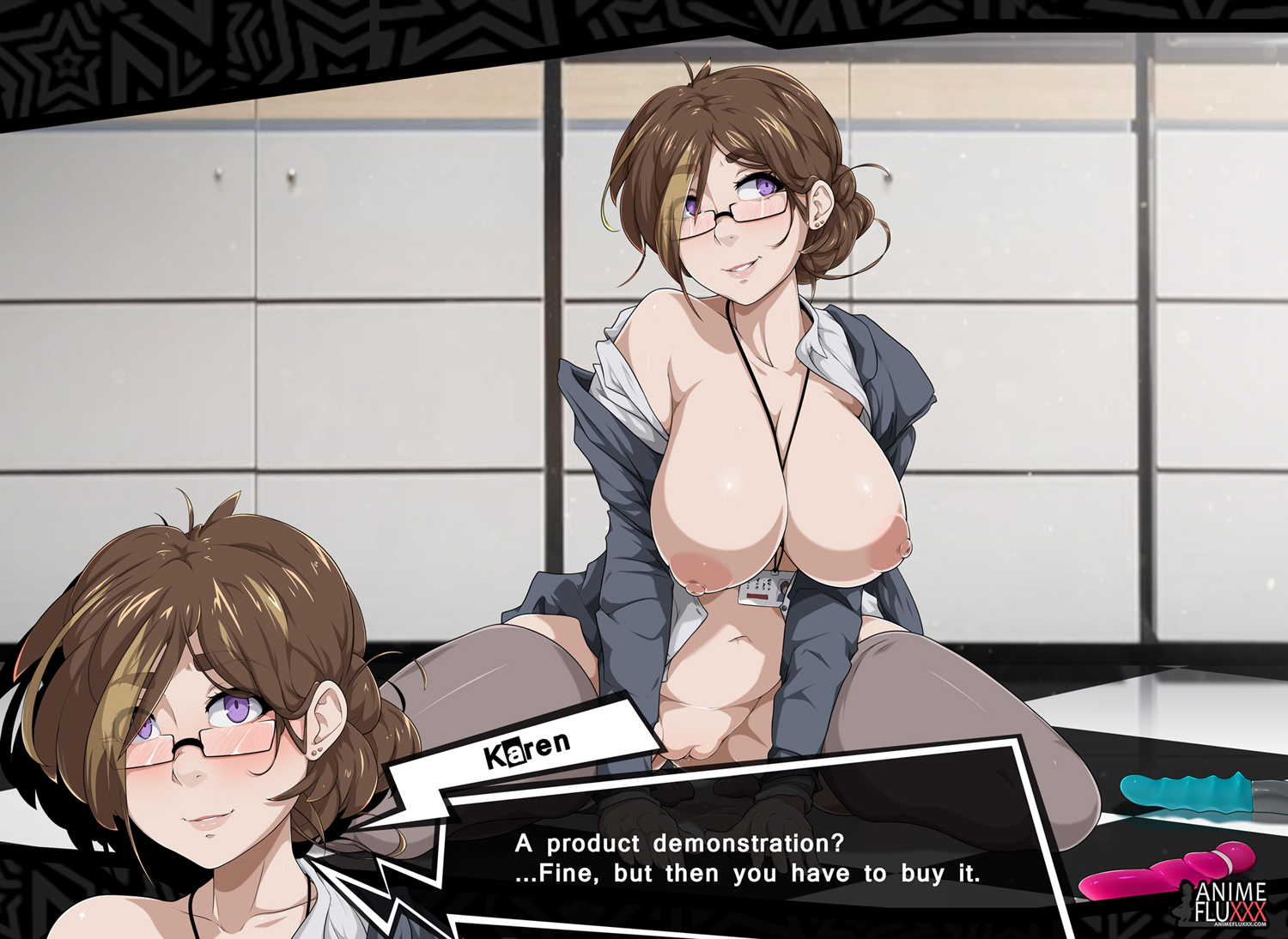 https://animefluxxx.com/wp-content/uploads/2019/12/Karen-thumb1.jpg
1000
1167
AnimeFluXXX
https://animefluxxx.com/wp-content/uploads/2015/10/FluxxxLogoSmall.png
AnimeFluXXX
2019-12-06 18:15:32
2019-12-06 18:15:32
Newcomer Karen has no time for inhibitions!